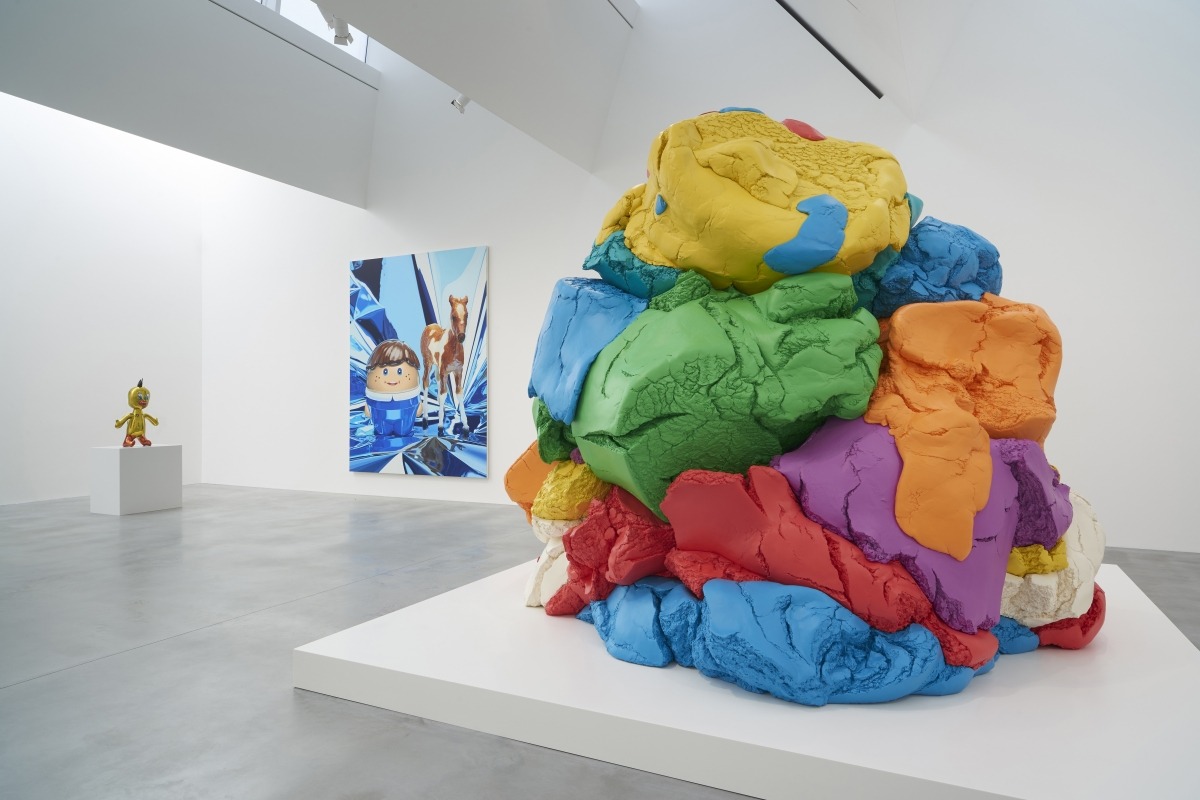 Considered by many to be one of the most pioneering artists of our time, Jeff Koons' work explores mass culture and the results of consumerism through colourful, cartoonish pieces.
For his latest exhibition, Now, currently showing at the Newport Street Gallery, London (18 May - 16 October 2016), works from thirty-five years of the artist's career depict paintings and sculptures made between 1979 to 2014. And a number of these works have never before been shown in the UK.
The exhibition is outlined in the gallery's statement: "Signalling the conception of one of Koons's most enduring themes – the inflatable – it is here presented alongside a number of his iconic Hoover sculptures. Part of The New series (1980–1983), the wall-mounted Hoovers – in which immaculate, unused household appliances are displayed in fluorescent-lit, acrylic boxes – date from Koons' time working as a Wall Street commodities broker.
"Two of the Hoovers, which remain eternally pristine despite being outdated, were included in Koons' first solo exhibition, at New York's New Museum in 1980. Part of that installation – originally displayed in the museum's storefront windows – has been reassembled for this exhibition. For the artist, the readymade, whether in the form of a child's toy, Baroque sculpture or advertising billboard, provides "the most objective statement possible"."
Via Newport Street Gallery | All images © Victor Mara Ltd