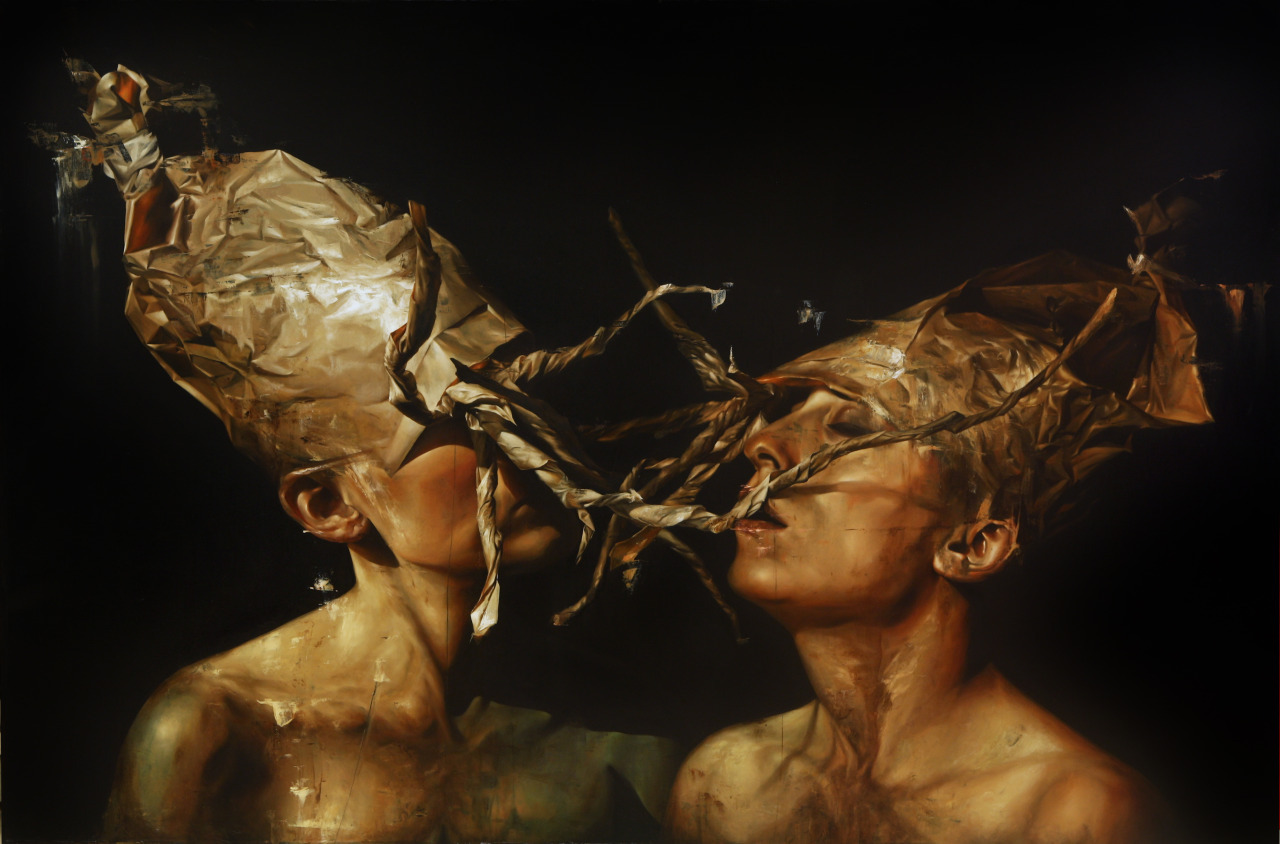 Dario Puggioni is an award-winning Italian artist, living and working in Berlin. His work is very dramatic and quite mysterious, figures with masked faces, lots of movement and brushwork. Dario works in oils but adds some mixed techniques to get the effects he needs. He mainly uses canvas but also uses aluminum, copper, zinc or wood for a very smooth surface which gives a more shiny finish than canvas. 

To learn more about the artist, I recommend an article by Paula O'Brien -  Dario Puggioni, studio visit Berlin with the dramatic figurative painter.

Dario is also on Tumblr.

---

Stay current with Cross Connect Magazine on Twitter and Facebook.